Open House
Although we regularly host open houses throughout the year, our campus buildings are currently closed due to the COVID 19 crisis.
Please enjoy the video here for an overview of the Catholic Academy of Bridgeport and click to schedule a virtual tour.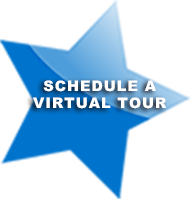 • Generous financial aid available to all who qualify
• All faiths welcome
• Individualized approach
• Safe, nurturing environment for academic and social-emotional growth
• 85% of our students perform at grade level compared to 23% in local public and charter schools.
• 100% of our students graduate from high school compared to 60% in local public and charter schools.
• Our students are accepted to some of the best high schools in Fairfield County.
4 Convenient Bridgeport Campuses:
St. Andrew Campus
395 Anton Street
St. Ann Campus
521 Brewster Street
St. Augustine Campus
63 Pequonnock Street
St. Raphael Campus
324 Frank Street
Fill Out the Form Below to Register contact our enrollment coordinator.