St. Augustine
Welcome to St. Augustine Academy!
 The promise of something more…
In our upper elementary and middle school community (grades 4 – 8), our strong academic curriculum is designed to develop 21st century skills and literacies with increased responsibilities and workload in the upper grades. As we work to become 1:1 with technology, each grade is equipped with a Chromebook cart and access to our technology resource room.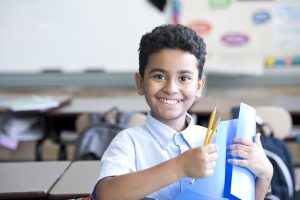 Our After-School Program is affiliated with the Cardinal Shehan Center, which provides transportation to and from the school. Offerings include: Arts & Crafts, Home Economics Club, Basketball Team, as well as homework assistance and a variety of recreational activities. We also have a robust list of after-school clubs led by our faculty. These clubs include: Chess, Choir, Dance, Theatre, Soccer, STEM, Student Council and Yearbook.

63 Pequonnock Street
Bridgeport CT, 06606
Phone: (203) 366-6500
Follow Us on Facebook