The Catholic Academy of Bridgeport Welcomes You!
Thank you for your interest in the Catholic Academy of Bridgeport. We are one school comprised of four campuses conveniently nestled throughout the city of Bridgeport, and we are proud of what we have to offer your family. We are committed to teaching the whole child: mind, body, and spirit. Whether you are exploring our school because you want your child to have a faith-based education, a safe learning environment, the strong academic advantage that is the earmark of a Catholic education, or a combination of all three – you will find a home here.
Our inclusive Catholic learning community is one of our greatest strengths. With 60% Roman Catholic and 40% non-Catholic students enrolled across all four campuses, our community represents the diversity that is Bridgeport, and all cultures and faiths are welcome and celebrated here. Students attend Mass regularly, and they are given social-emotional learning tools to help them navigate their days both at school and at home. Through daily religion classes, regular service projects, and extra-curricular offerings, students are taught that each individual is valued and unique, and encouraged to develop their God-given gifts to contribute to a more cooperative and just world.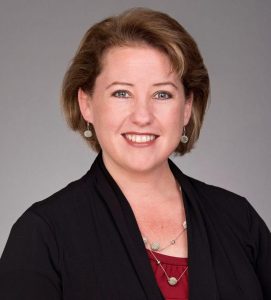 Following the tradition that has made Catholic schools stand out for decades, our students are extremely well-prepared for the classroom. We operate under the firm belief that every child can learn. Each year of their time here, your child is assured to have a highly skilled and dedicated teacher to provide the balance of challenge and support that meets their individual needs and keeps them moving forward. In 2019, our Academy completed a rigorous accreditation process through the New England Association of Schools & Colleges (NEASC) and received its 10 Year Accreditation certificate. The statistics speak for themselves: 100% of our graduating 8th graders move on to high school, with 99% graduating and going on to college.
Our motto at The Catholic Academy of Bridgeport is Something More. In addition to the benefits listed above, your child will learn and grow in a Christ-centered place where triumphs and challenges are shared and joy is lived. It is said that the true measure of a school's success can be gauged by how much laughter is heard in the halls. If that's true – we are very successful, indeed. I hope you will schedule a tour to visit our campuses and see for yourself what an education from the Catholic Academy of Bridgeport can mean for your family.

Angela C. Pohlen, M.A. Ed
Executive Director
Looking for more information? 
Latest News
Congratulations to CAB graduate Amanda, who is the 2023 recipient of the Gilbert Scholarship, a $500 award which is presented annually …

Read More »

On Wednesday, May 3, the Catholic Academy of Bridgeport was awarded a $100K grant from Impact Fairfield County (IFFC) for …

Read More »

This year, we have more than 910 students in grades PreK-8th registered on our four campuses for the 2022-23 school …

Read More »