Executive Director
Angela C. Pohlen, Executive Director
Angela assumed her role with the Catholic Academy of Bridgeport in July 2019. She has been a preschool-8th grade administrator for 11 years and has led schools in both Southern California and Vermont. While in Vermont, she also served as Assistant Interim Superintendent of Catholic Schools for the Roman Catholic Diocese of Burlington where she led the diocese's curriculum revision in English & Language Arts and Mathematics.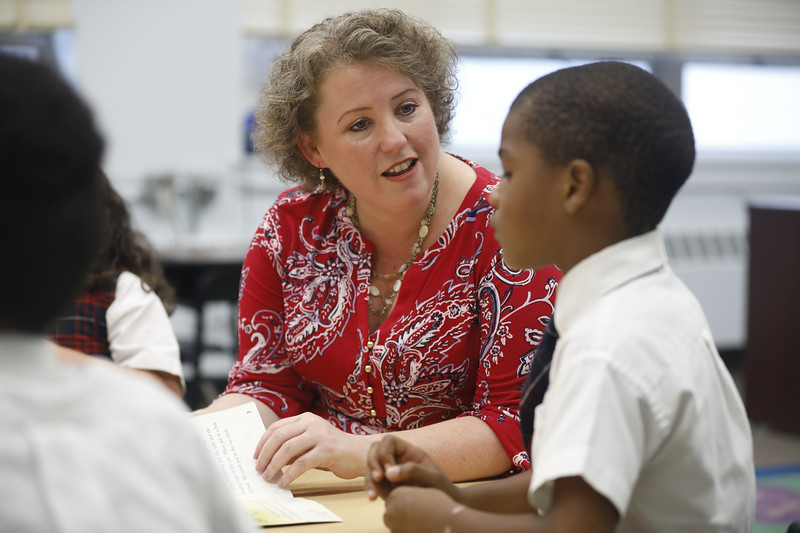 A product of both public and private schools, Angela grew up in San Bernardino County, California and stayed in Los Angeles after receiving a BA in Communications and an MA in Catholic Inclusive Education from Loyola Marymount University. The latter degree was a program that focused on special education designed for a Catholic school model, and deeply influenced Angela's educational philosophy. She instituted formal academic and behavior intervention programs at both schools where she served as principal, targeted at helping teachers get the support required to meet the individual needs of the learners in their classrooms, thus broadening the population able to be served in her schools.
Angela has spoken nationally in Los Angeles, Boston, New Orleans, Florida, and Vermont for organizations including the National Catholic Education Association  (NCEA), The National Inclusive Catholic Education (NICE) conference, and the Federal Women's Professional Network. She served on several boards including the Roman Catholic Diocese of Burlington's teacher licensing board, and the Vermont Independent Schools Association (VISA), and she is a current Commissioner on the Commission on Independent Schools for the New England Association of Schools and Colleges (NEASC). She brings a wealth of instructional and systematic know-how to the role of Executive Director and is passionate about the unique ability  Catholic schools have to be game-changers for children. She is excited to be serving the students, faculty, and families of the Catholic Academy of Bridgeport.