Welcome to St. Augustine Academy!
St. Augustine Academy is a faith-and love-filled community of talented educators and caring families. Teachers and administrators partner with parents to help students develop their God-given abilities through strong academic and service-driven programs. We provide a Christ-centered learning environment where faculty, family and community members nurture and model Gospel values and strive towards academic excellence that will prepare our students for a life of leadership and service.  The Catholic Academy motto of something more… drives everything that we do – offering multiple ways for all of us to grow every day!
Our implementation of the Yale RULER program for social and emotional learning provides the tools to help our students navigate the emotions that are part of all of our interactions and decision-making processes.  In addition, with the incorporation of Chromebooks and digital resources, our academic programs are increasingly designed to meet the individual needs of each child entrusted to our care.
While as a Catholic school we have daily Religion classes and celebrate mass together monthly, we welcome children and families of all faiths and cultural backgrounds. Thank you for exploring our community and we hope that you will come to visit us to experience first-hand our loving environment. If you have any questions or would like to know more, please do not hesitate to contact me directly at ahurtt@catholicacademybridgeport.org.
Dr. Allison Hurtt, Principal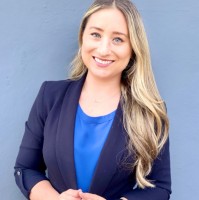 63 Pequonnock Street
Bridgeport CT, 06606
Phone: (203) 366-6500